Welcome
The Herzl Institute for the Study of Zionism was founded as an academic research center at the University of Haifa at the initiative and with the support of Dr. Reuben Hecht. Since its establishment the Institute has initiated, assisted and directed research on Zionism and the political, cultural and social history of the Return to Zion and the State of Israel. Additionally, the Institute explores issues pertaining to the dynamics of modern nationalism and Israel's national identity.
The Herzl Institute supports and directs academic research on diverse aspects of Zionism as a political idea and historical process and on the State of Israel as a Jewish homeland. The Herzl Institute publishes its findings through books, monographs and documents. It holds seminars, conferences and workshops and cultivates cooperation with scholars and organizations in Israel and abroad to promote the study of Zionism and the State of Israel.
Publications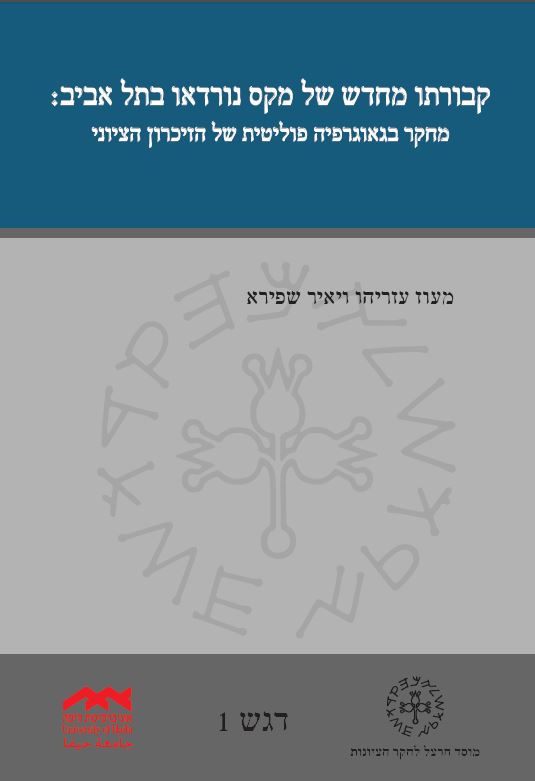 In 1926 Max Nordau (1849-1923), Herzl's close friend and eminent Zionist leader, was re-interred in Tel Aviv. The first part of the study explores the Zionist politics underlying Nordau's re-interment in the First Hebrew City. The second part examines the design of Nordau's mausoleum as an aspect of the creation of a Zionist pantheon in Tel Aviv.
This book contains two compelling essays by Herzl's friend, Gustav Gabriel Cohen (1830-1906). Written inthe 1880s, these bear witness to the life force of early Zionism and set forth Cohen's vision of the Jewish people in possession of a national identity. The essays also delve into the anguish of the Eastern European Jews as well as the assimiliationist yearnings of Western European Jews.