Welcome
The Herzl Institute for the Study of Zionism was founded as an academic research center at the University of Haifa at the initiative and with the support of Dr. Reuben Hecht. Since its establishment the Institute has initiated, assisted and directed research on Zionism and the political, cultural and social history of the Return to Zion and the State of Israel. Additionally, the Institute explores issues pertaining to the dynamics of modern nationalism and Israel's national identity.
The Herzl Institute supports and directs academic research on diverse aspects of Zionism as a political idea and historical process and on the State of Israel as a Jewish homeland. The Herzl Institute publishes its findings through books, monographs and documents. It holds seminars, conferences and workshops and cultivates cooperation with scholars and organizations in Israel and abroad to promote the study of Zionism and the State of Israel.
"EN ROUTE" THE VIRTUAL EXHIBITION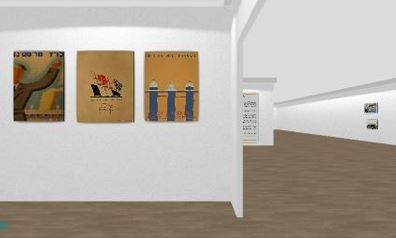 An interview with Prof. Maoz Azaryahu:
The Mythography of Tel Aviv
HERZL GALLERY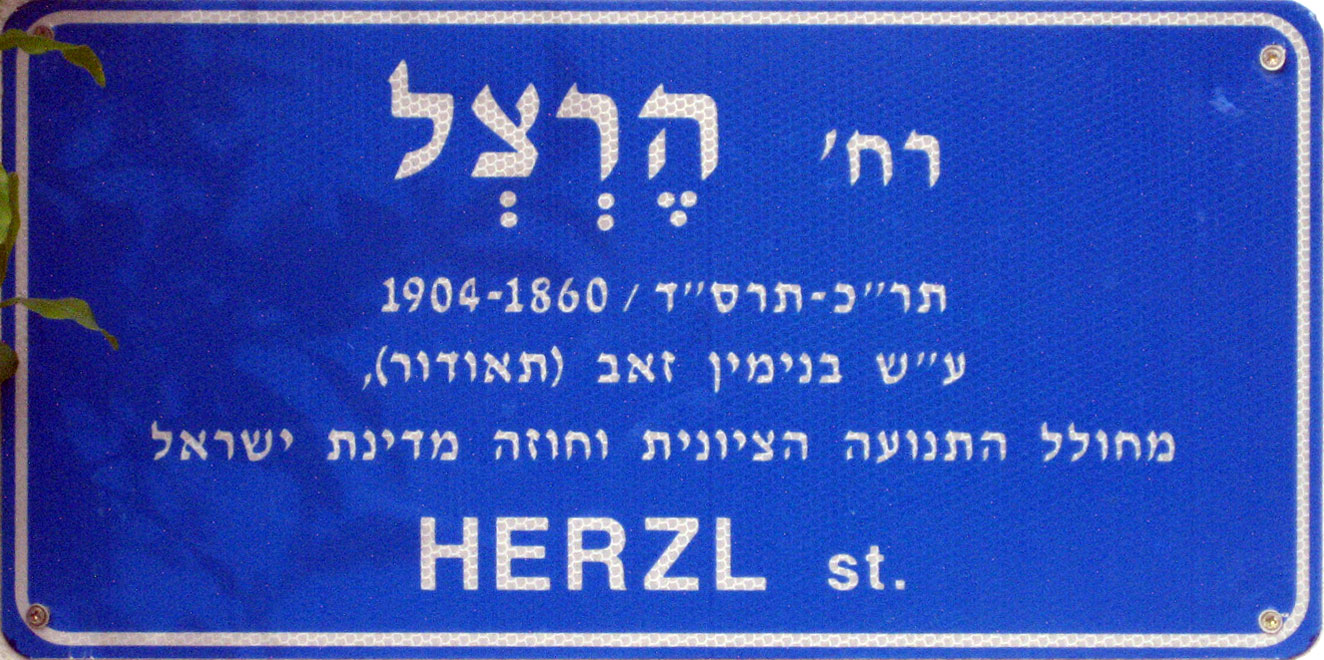 HERZL'S LEGACY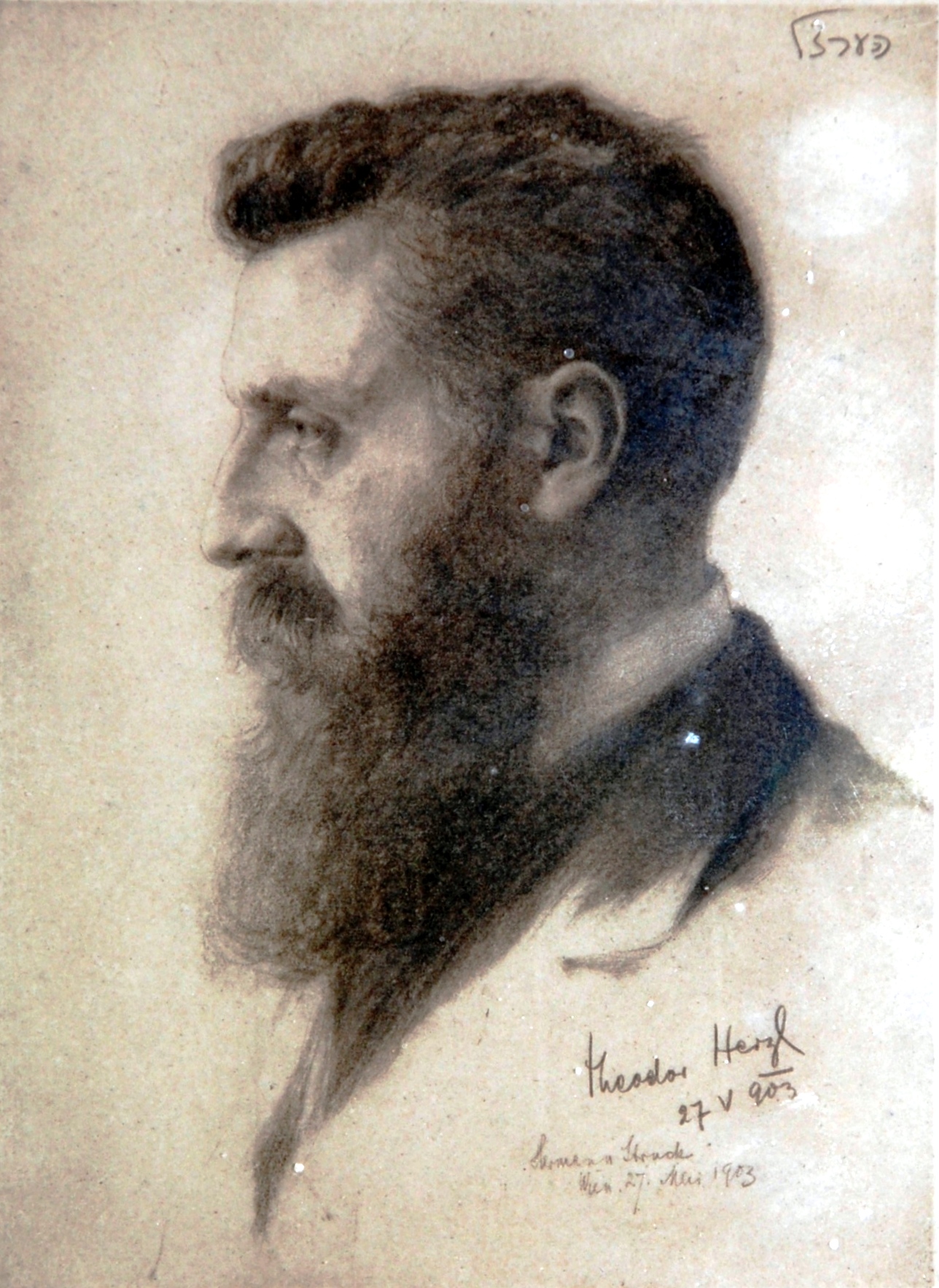 Publications
The book Bedouin in the Negev: Tribalism, Politics and Criticism brings to the Israeli reader a variety of current and historical studies examining Bedouin society in the Negev and its complex relationship with the State of Israel. More
This book tells the story of women prisoners and detainees of the underground organizations who fought against the British rule for the establishment of the State of Israel, and who were imprisoned in the women's prison in Bethlehem and in the detention camp adjacent to it. Through the personal letters written by these prisoners and detainees, the book traces their experiences, daily routines, prison consciousness and the personal and collective psychology accompanying their time in Bethlehem. More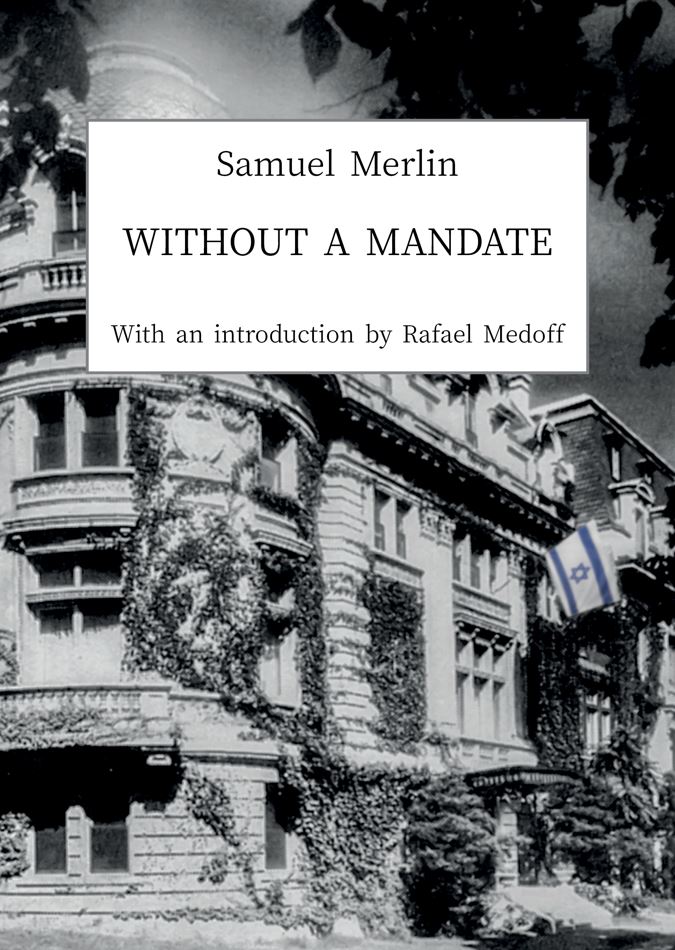 The Story of the "Bergson Group" and its campaign for a Jewish Army to save the Jewish people of Europe, and the establishment of a Hebrew Republic in Palestine.
The evolution of a delegation of the Irgun zvai Leumi into the hebrew Committee of National Liberation. More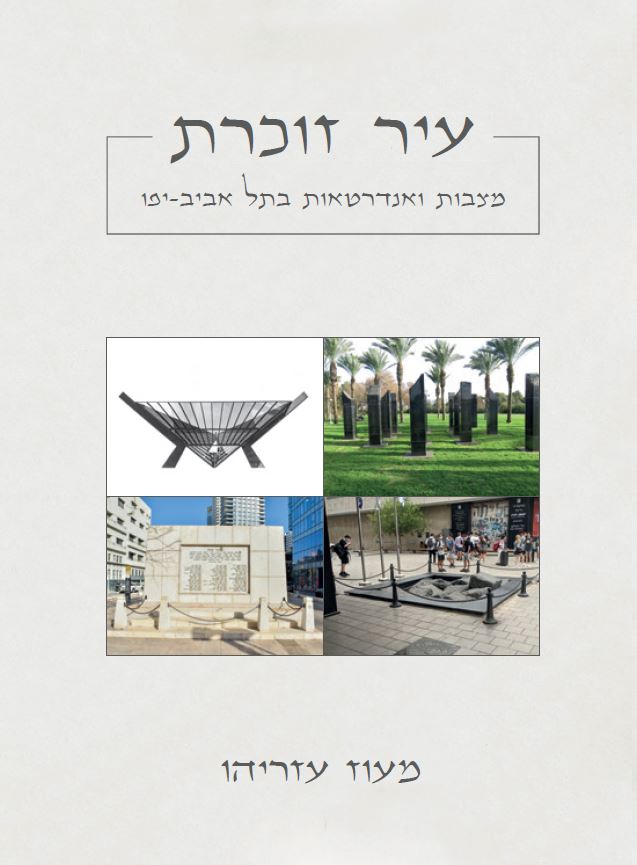 A City Remembers is a tapestry of municipal commemorations in Tel Aviv-Yafo that are constitutive of the city's landscape of remembrance and everyday urban experience. The book provides historical and photographic documentation and interpretive analysis of gravestones and monuments that the Municipality of Tel Aviv (since 1950: Tel Aviv-Yafo) initiated or was involved in planning, financing, and building, in the course of the city's history. More
This volume brings together for the first time an unpublished correspondence between two friends, and lifelong political partners – Hillel Kook and Samuel Merlin. Kook and Merlin were members of the Irgun delegation to the United States from 1940 – 1948 and later were members of Israel's constituent assembly. More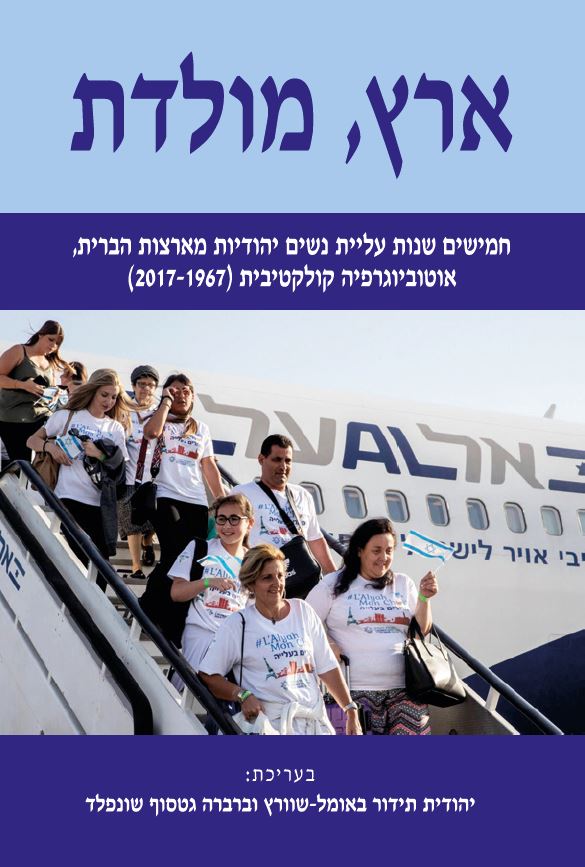 Eretz, Moledet" tells the story of fifty years of Jewish girls and women who made aliyah from the United States to Israel between 1967 and 2017. Some were the daughters of American born parents, descendants of early American-Jewish immigrants or those who immigrated to American during the Great Wave of Immigration (1881-1914). Others were daughters of Holocaust survivors and later immigrants to the United States. More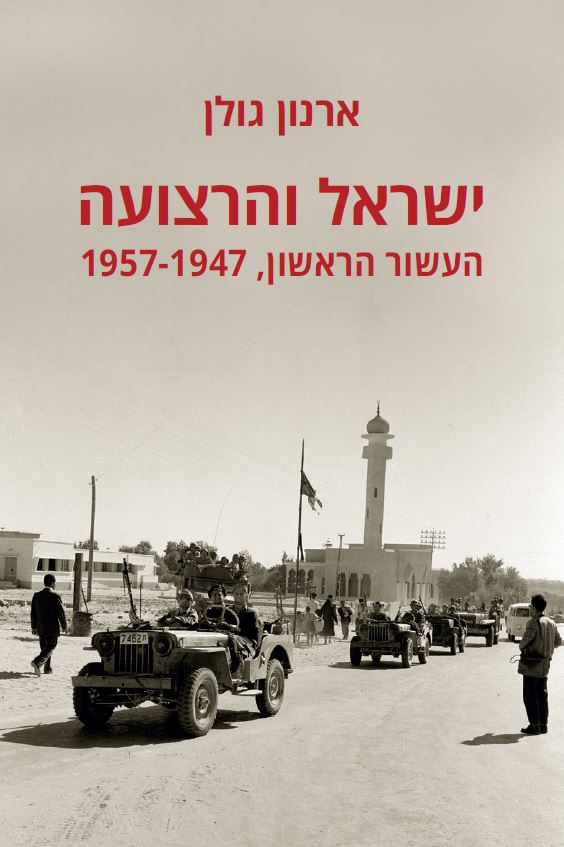 The UN partition plan from November 29, 1947 allocated a long narrow strip along the seashore of British Mandate Palestine for the proscribed Arab state. The fighting in the 1948 warleft the southern part of the strip in Egyptian hands. The bounds of this area, renowned as the Gaza Strip were set in the 1949 armistice agreement that ended the 1948 war in the Egyptian-Israeli front, and finally demarcated on February 1950. More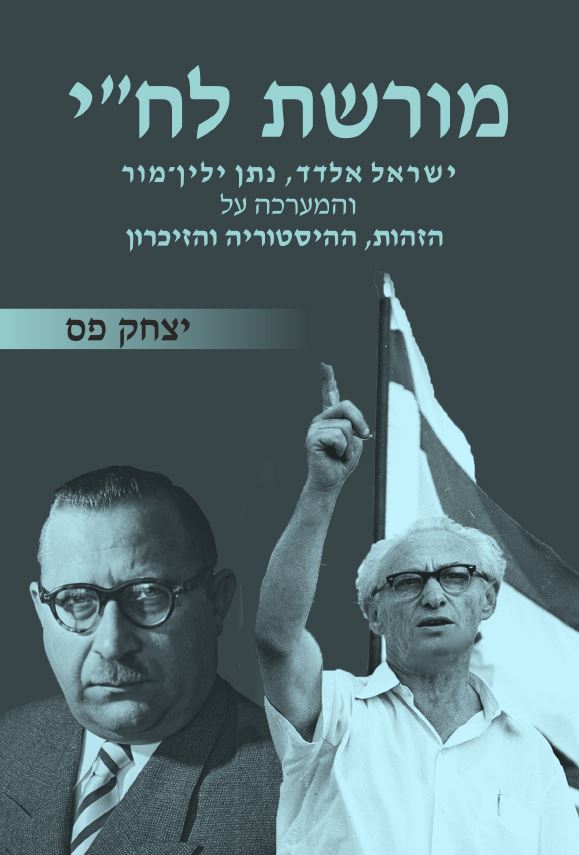 The book examines the tumultuous controversy among Lehi members about the legacy of the organization in which they operated. The long-running controversy between the right-wing branch in Lehi, represented by Dr. Israel Eldad, and the left-wing branch represented by Natan Yalin-Mor, has intensified over the years due to the political directions the two have taken. More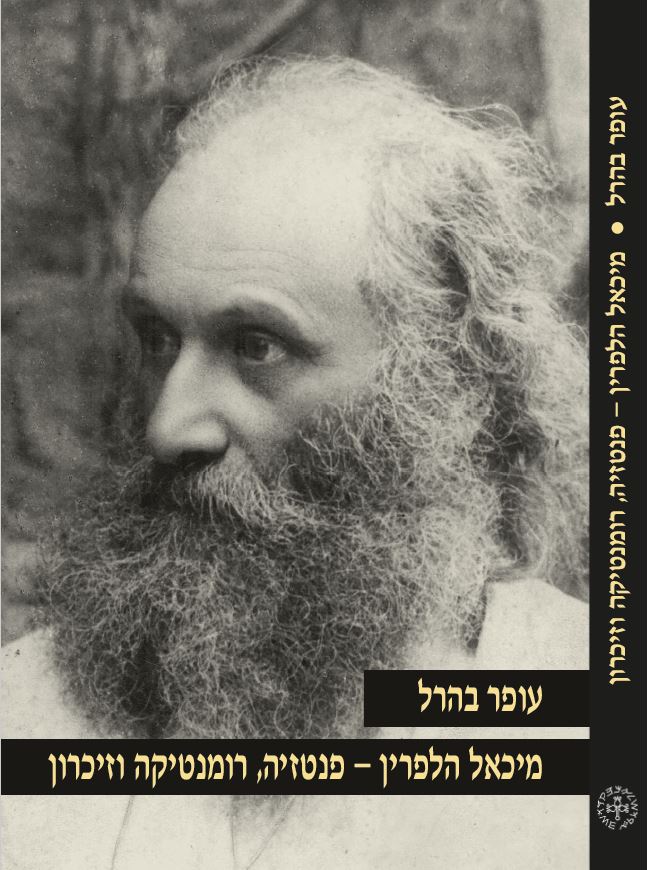 Michael Halperin intrigued his contemporaries, the early pioneers of the 1st and 2nd Aliyah, excited some and inspired them all. Following his death, his memory was called upon to become a central figure for the two fundamental movements in the Jewish Yishuv, the Zionist Movement, and subsequently the State of Israel - the Labor Movement and the Revisionist Movement, to establish a sense of legitimacy for both. More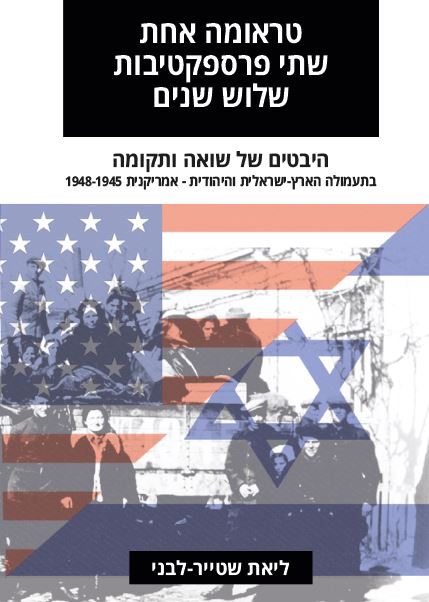 The book One Trauma, Two Perspectives, Three Years focuses on the three years following World War II, in which prominent Jewish organizations in the United States and Eretz-Israel launched a worldwide media campaign for the rehabilitation and resettlement of Holocaust survivors. More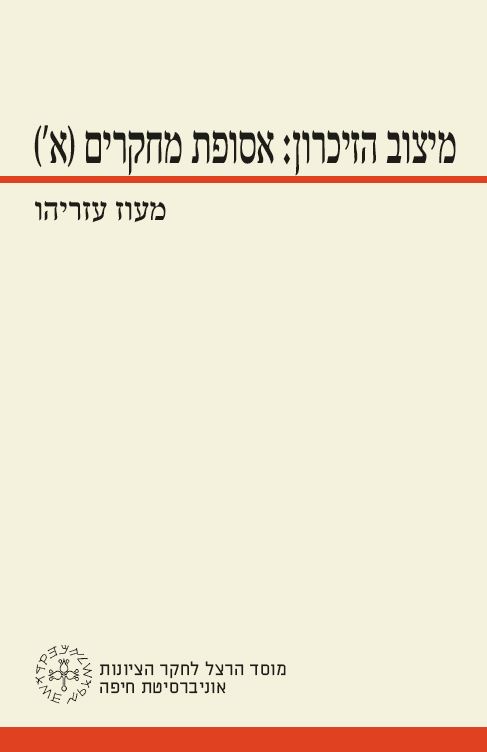 The book comprises six chapters dealing with the history of public commemoration and national memory in pre-state and independent Israel. The first chapter offers insights into Zikharon and Ed (witness) in Biblical Hebrew. More